Supplement with Collagen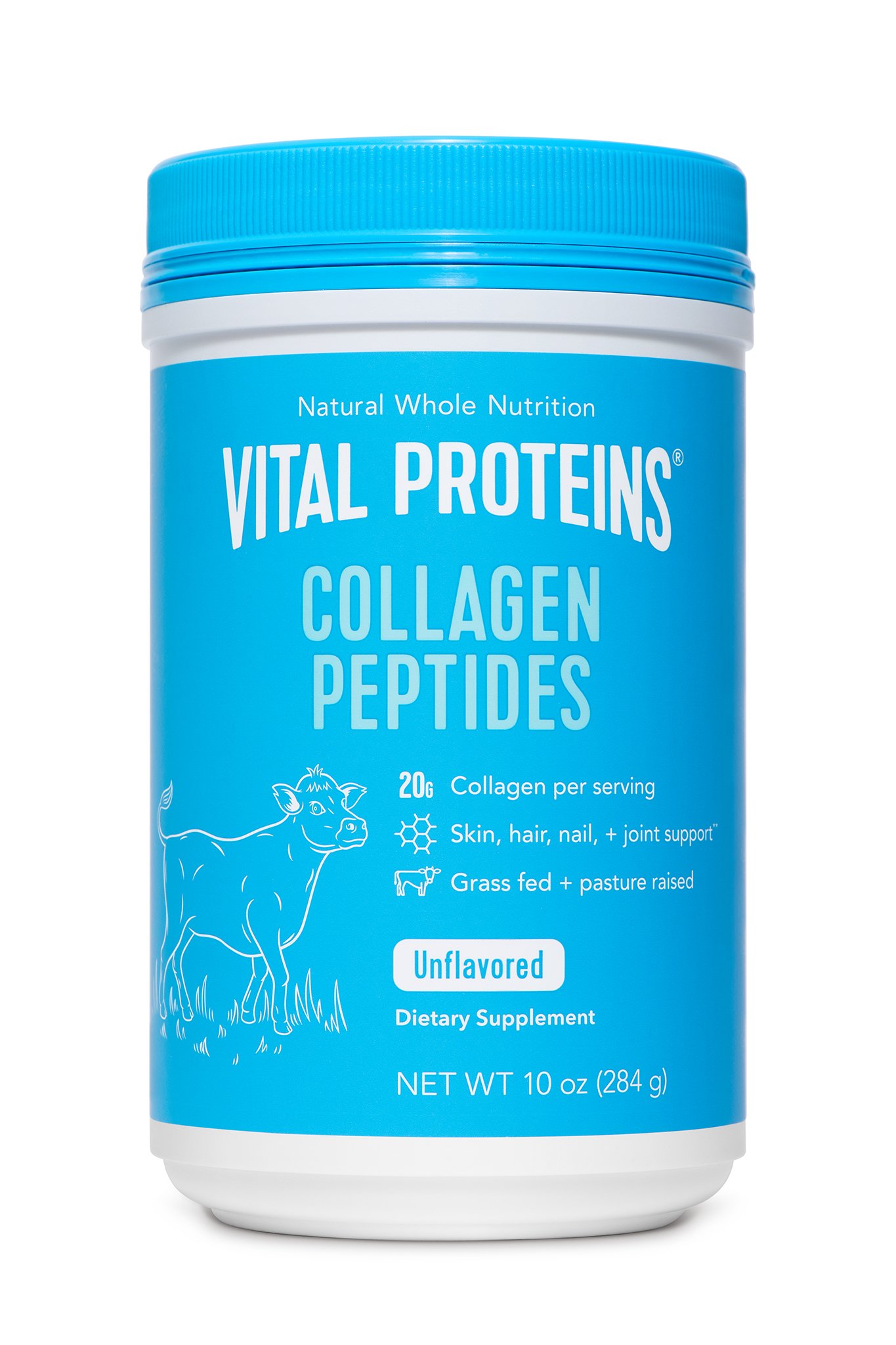 Collagen is the main structural protein in connective tissue. Connective tissue is the material that makes up tendons, ligaments, and skin. In mammals, collagen is the most abundant protein since it accounts for about 35% of your whole body protein. Unfortunately, as we age the production of collagen slows down making supplementation a reasonable option.
Due to its importance within the body, collagen can support healthy skin, gut health, and joint health. Inflammation within the stomach and intestinal lining can be strengthened by the addition of collagen. Joint injury or tendon healing require the presence of collagen during the recovery process. Being a chiropractic office where every patient has at least one joint issue, it makes sense to feature this product to help our patients feel better.
Collagen can help aid in promoting a youthful appearance with vibrant and hydrated skin. Another enticing interest to all of our lovely lady readers is it helps support the growth of hair and nails. If you have any questions, ask Coach Jena about her experience of taking collagen.
This particular product is a fine powder which is also water-soluble making it super easy to dissolve and digest. Being unflavored, add it to water, shakes, oatmeal, etc!