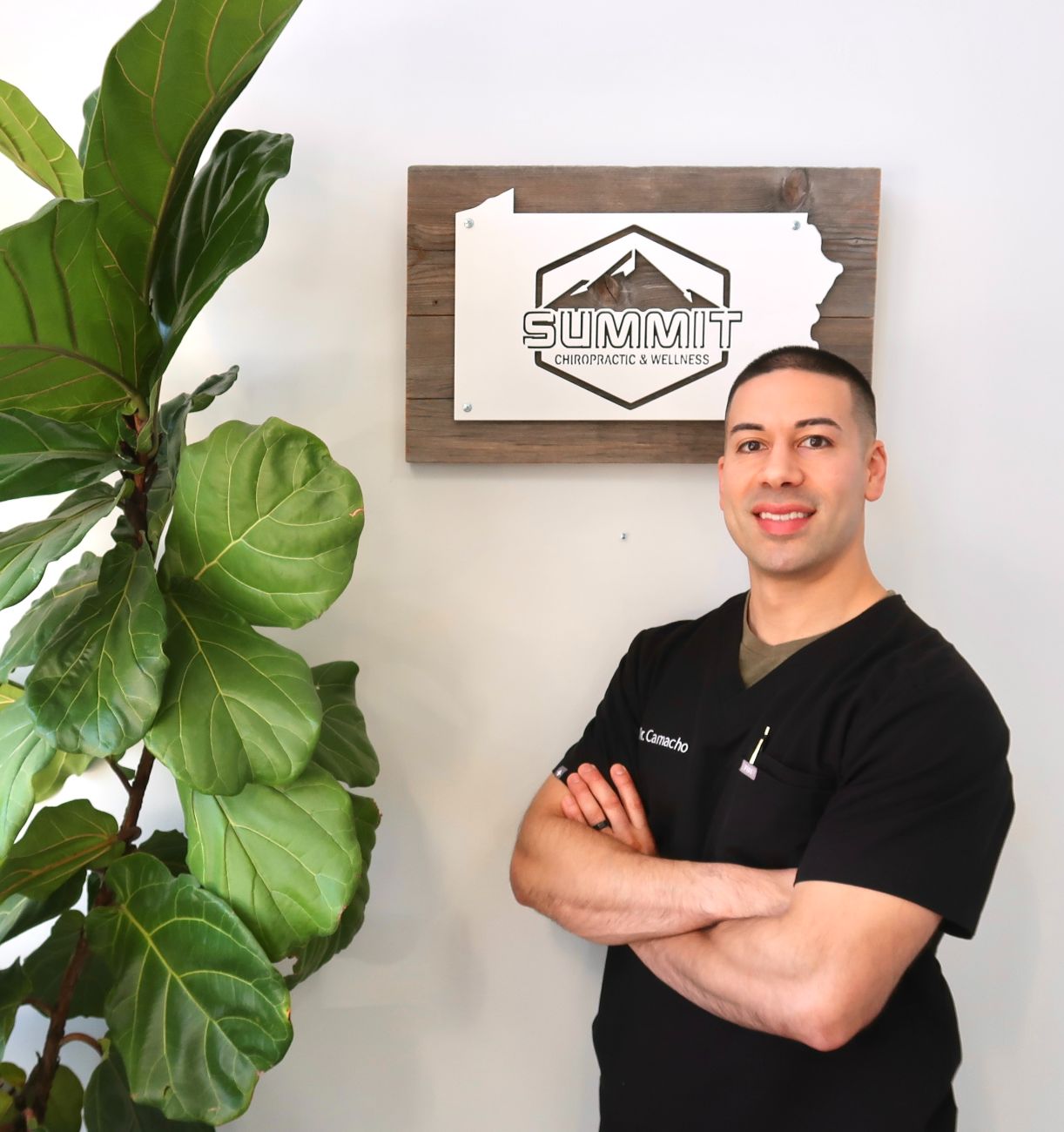 Certifications:

NeuroKinetic Therapy (NKT), Reflexive Performance Reset (RPR), and Square 1. He has professional experience and familiarity with Active Release Technique, Graston, FAKTR, Kinesiotaping, Nutritional guidance, Hormone Testing, and Life Coaching.
Dr. Edward Camacho
Doctor of Chiropractic, International Certificate in Sports Chiropractic

Dr. Edward Camacho is a 2010 graduate from the Pennsylvania State University with a Kinesiology degree (BS) and focus in Athletic Training. While in college, he was a part of the Iron Lions, Penn State's Powerlifting team. Following the completion of the Athletic Training Program, Dr. Camacho furthered his education as a 2013 graduate from the Palmer College of Chiropractic Florida Campus (DC). From there he proceeded to obtain his International Certified Chiropractic Sports Physician (ICCSP) certification from the New York College of Chiropractic in 2015. In 2022, he converted his ICCSP into the International Certificate of Sport Chiropractic (ICSC) from The International Federation of Sports Chiropractic (FICS) by taking a few extra post-graduate courses.

As a former athlete and Type 1 Diabetic, he has a strong passion for health, wellness, and improving athletic ability and performance. A self-published author of the book, "Athlete 25 Project", reached #3 on Amazon.com Hot New Releases in 2016.

When away from the office, Dr. Camacho greatly enjoys spending his time with his wife Jena, daughter Olivia, and their dog Champ. He finds rest by fly fishing, being outdoors, watching "nerdy" documentaries, or reading non-fiction books. If you want to really get his attention bring up college football, wresting, and/or coffee. His daily coffee routine is a science project.
SCHEDULE APPOINTMENT
Dr. Camacho says, "I'm driven and feel led to help others however I can. I believe all our paths cross for a reason and that reason we may never understand until we look backwards. It is my passion and purpose to make a positive impact during these moments and opportunities with you."
Progress is a process | No passion, no purpose