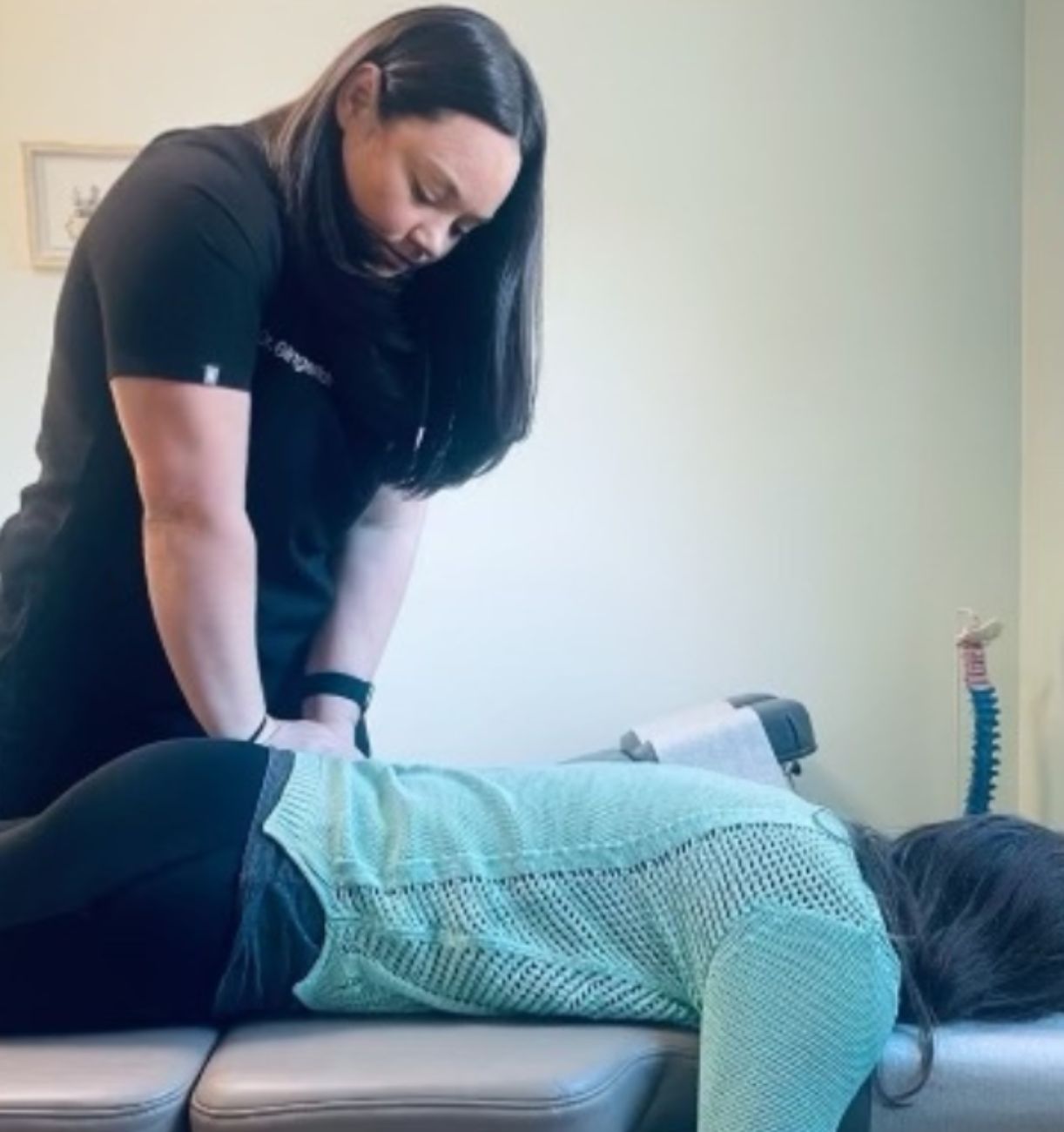 Degrees:
Bachelor of Science, Biological Sciences Minor in Chemistry
Southern Illinois University-Carbondale Doctor of Chiropractic Palmer College of Chiropractic
Dr. Carrie Gingerich
Doctor of Chiropractic
Dr. Carrie Gingerich is new to the area of State College and Pennsylvania, but falling in love with it more and more each day. During college she attended seminars and modules to better advance her knowledge and skills in a multitude of areas, such as Mally's Upper and Lower Extremities.
Dr. Gingerich has a special interest in helping women that are currently pregnant, postpartum and with their new little ones. She plans to become certified in the Webster Technique and then achieve the advanced "Perinatal Certification". She is a member of the ICPA (International Chiropractic Pediatric Association).
When she is not helping those around her you can find Dr. Carrie at home cuddling her dog, Jax. She can also be found riding 4 wheelers and spending time at camp, or spending time with her family and fiancé Jesse, who is a fellow Chiropractor in the area himself.
She is an avid athlete who still enjoys tumbling when she can, goes to the gym and loves playing in various volleyball and softball leagues when possible. She's honored to now be a part of this community and team, and is going to do everything in her power to serve it well.
SCHEDULE APPOINTMENT
Dr. Carrie says, "I've seen first hand how quickly life can be taken from us. I've been given this chance to be able to wake up every day, live life, and to help others. If I can help patients live even a little bit of a healthier and happier life then I'm living the right purpose."