Holiday Shoe Drive UPDATE!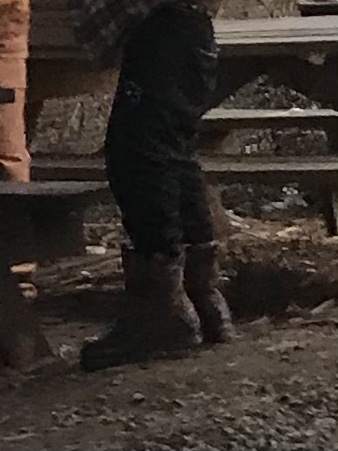 Summit Chiropractic and Wellness would like to thank everyone who donated their lightly used shoes during our 2020 holiday endeavor to support a homeless community in Bristol, PA.
After collecting 15 pairs of shoes and boots they were hand delivered directly to the group by our Billing Manager, Amy.
Before even getting out of the car, a homeless man approached the car barefoot asking for a pair of shoes. He didn't even care if they were men or women's shoes because he had been walking around for four days without anything and developed blisters. 👣
When asked what happened he had fallen asleep with his sneakers on next to a fire he built to keep his feet warm. Unfortunately, his shoes ended up being melted to his feet. He walked around with blisters for days and was unable to receive proper emergency care due to the regions hospitals being full with local Covid cases.
We luckily arrived at the right time and had a slightly used pair of boots for him.  He was extremely grateful for this donation. We were touched to see this donation go directly into use for a man in need. Above is the photo captured by Amy of the gentleman standing in his new boots! 🥺 ❤️